AirMobile Installer
WiFi survey service easy to use for a limited cost
AirMobile Installer is a service offered per year per reporting Android client.
Upon ordering AirMobile Installer you will also receive one AirMobile Installer Android App and cloud service for survey reports and documentation for 1 year. The solution helps to verify, document, and troubleshoot WiFi
Includes:
Reporting for 1 Android Installer App 1 Y
1 AirMobile Installer App for 1 Y
1 Login
AP inventory list
AP verification
Room survey
WiFi Roaming tester and other troubleshooting features
Picture documentation
PDF reporting
Support 12 months
AirMobile Enterprise, 1 Year
AirMobile Enterprise is ideal for operators and enterprises who want one cost-effective solution for WiFi troubleshooting plus real-time & proactive monitoring.
Service package that includes 10 simultaneous, floating client licenses reporting to the AirMobile cloud service for 12 months. Blocking and Activation of client reporting are managed on the AirMobile Enterprise cloud server.
AirMobile Enterprise helps to speed up WiFi troubleshooting from the real clients (WIN 7-10 & Android) end-to-end.
The AirMobile Enterprise solution helps to understand the root cause of "bad WIFi" if problems reside on clients, WiFi network, or internet access. Realtime and historic data help to verify performance after changes are done.
Realtime alarms and multi-site features enable proactive monitoring from the real client's perspective.
Includes:
10 floating Android and Windows 7,8 & 10 clients
Multiple logins
Long term real-time reporting
Real-time alarms, SLA
Multi-Site
Proactive monitoring
WiFi Expert engine
WiFi troubleshooting support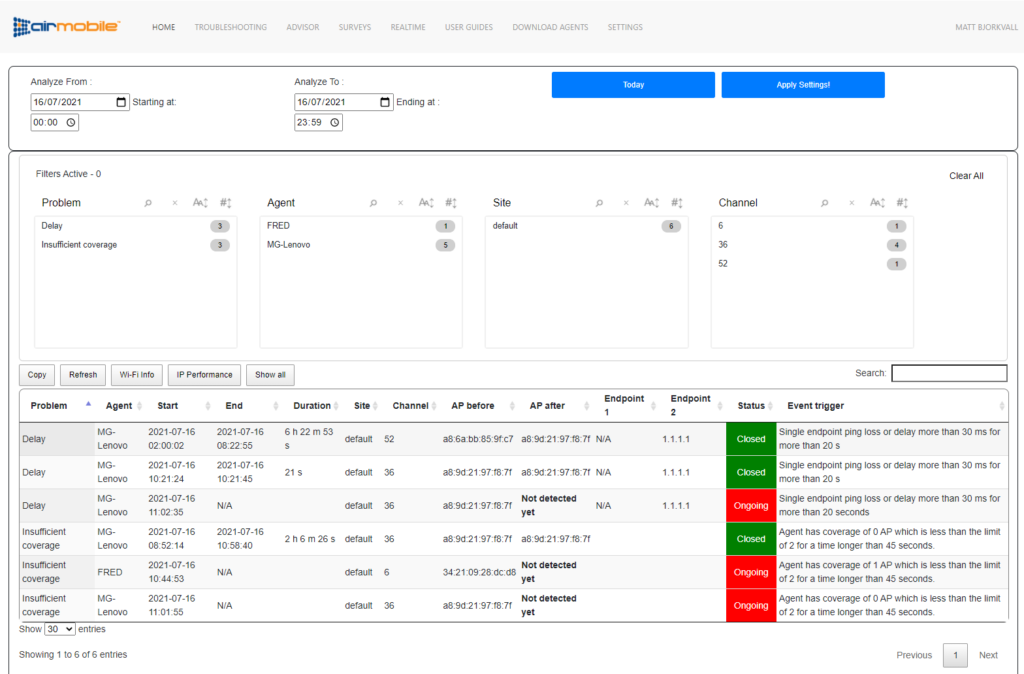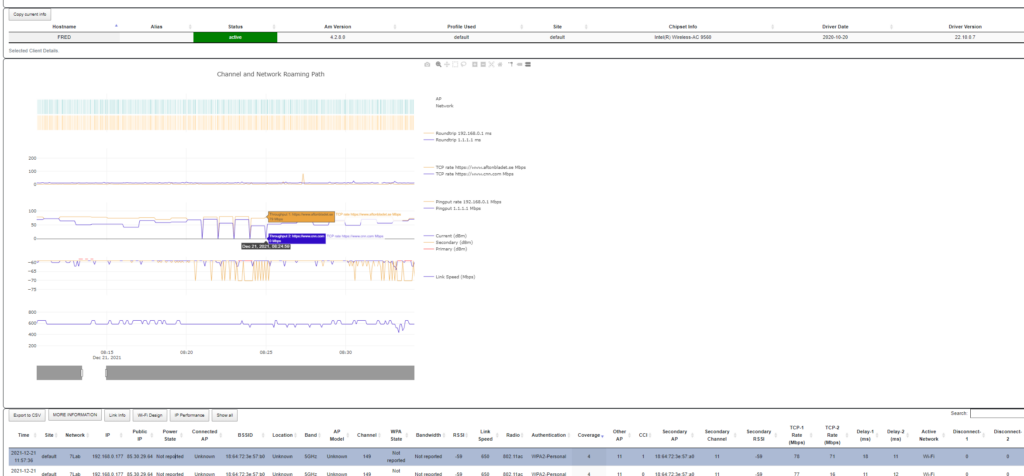 Clients Supported:
Windows 8, Windows 10, Windows 11
Android
Win CE – please contact AirMobile for info
More info:
+46 (0) 8-750 56 55
sales@airmobile-wifi.com