Products
AirMobile Installer is a Wi-Fi verification software for Android which is offered free of charge at Google Play. AirMobile Installer is your choice when you:
Need to have an easy, fast, and cost-effective way to verify Wi-Fi installations
Want to automate documentation of AP:s vs performance at customer sites (For reporting AirMobile server is needed)
Accept "Room Survey" to verify Wi-Fi design
Read more about how to use AirMobile Installer to verify WiFi and document AP:s here.
AirMobile Installer Pro APP:
AirMobile Installer Pro version has the installer features but also includes Wi-Fi troubleshooting functionality that we collect in Android OS >11. These include data such as number of clients active on AP, Channel Utilization, Basic Rates and Supported Rates. The App is available for purchase at Google Play. Read more about troubleshooting with AirMobile Installer Pro here.
– For an easy way to document and manage your WiFi site reports, please look at our AirMobile Server packages.
AirMobile Server packages:
AirMobile Server packages are offered as cloud services per year per reporting AirMobile client. AirMobile offers AirMobile Installer Cloud 150 USD/Y  per reporting client and Enterprise server versions. Enterprise server versions is offered thru our partners.
AirMobile Installer Cloud
1 AirMobile Installer Pro Android client 12 months
1 Login to cloud service 12 moths
AP inventory list
AP verification
Room survey
Picture documentation
PDF reporting
Support 12 months
AirMobile Enterprise versions
10-10000 Android and Windows 7,8 & 10 clients (Enterprise Clients)
Client troubleshooting
Multiple logins
Long term real time reporting
Real time alarms, SLA
Multi-tenant
Proactive monitoring
Cloud Surveys
WiFi Expert engine
WiFi troubleshooting support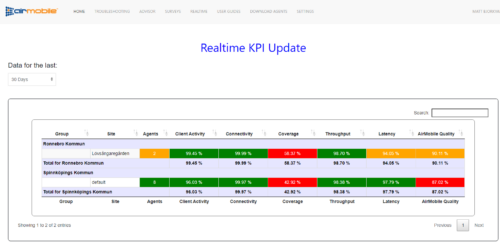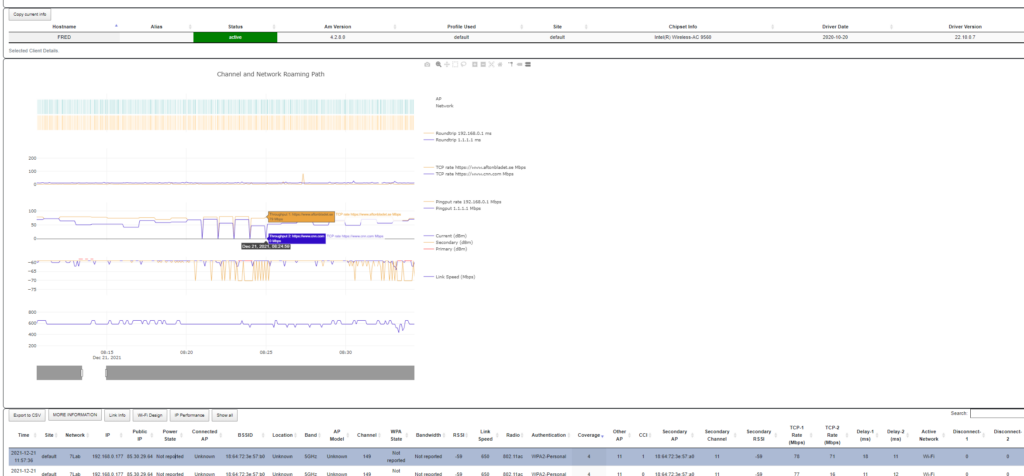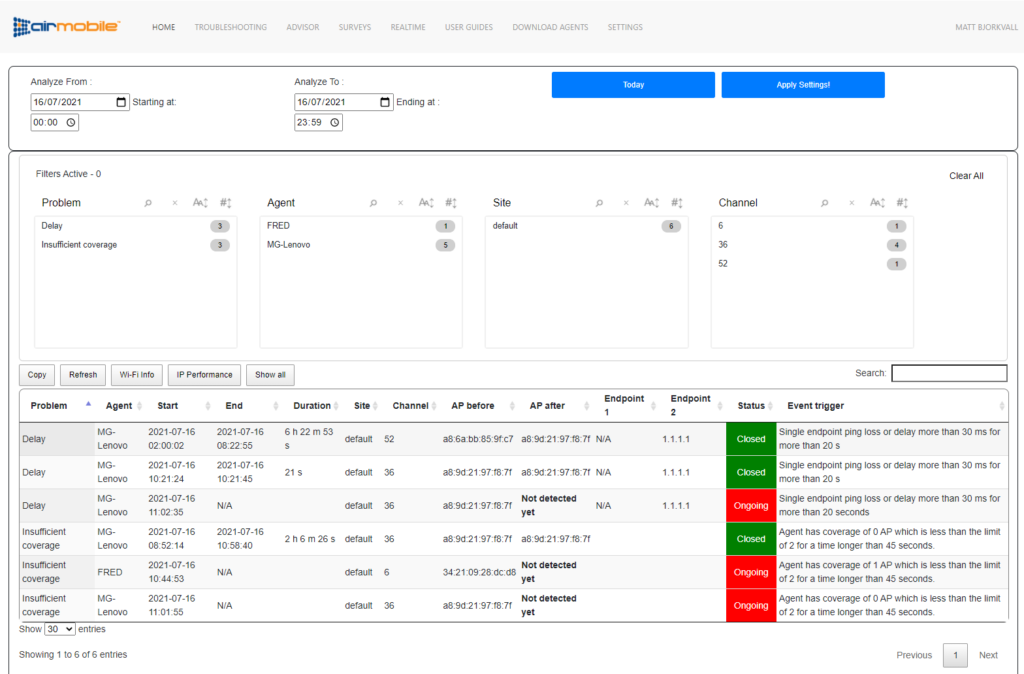 Clients Supported:
Windows 7, Windows 8, Windows 10
Android
Win CE – please contact AirMobile for info
More info:
+46 (0) 8-750 56 55
sales@airmobile-wifi.com